Toyota MR2 Roadster MK3 "Track Pack" Front & Rear Performance Brakes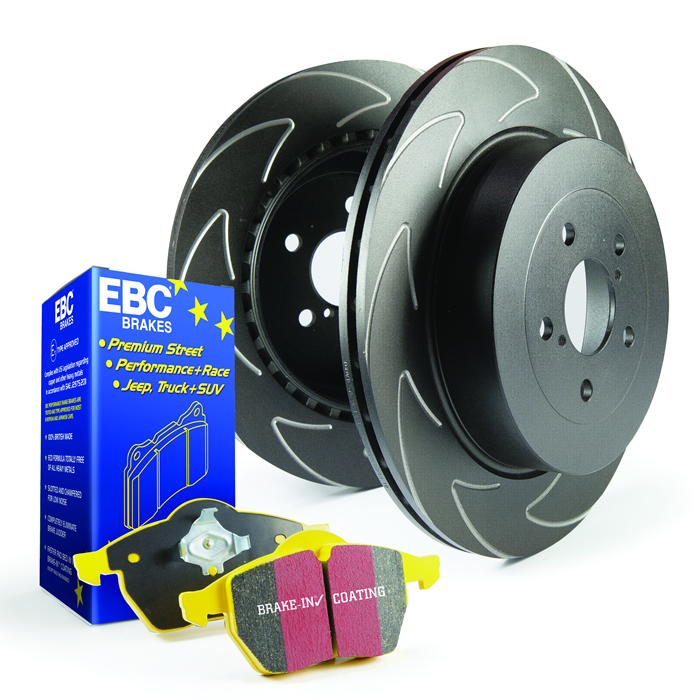 Toyota MR2 Roadster MK3 "Track Pack" Front & Rear Performance Brakes
EBC Performance Brake Pads
EBC Yellowstuff is EBCs best performing ECE R90 (most applications) certified brake pad. Unlike many high performance brake pads, Yellowstuff compound works extremely well from cold. Unlike some R90 compounds, it only gets better as it gets warm.
• Enhanced stopping power
• Exceptional brake endurance
• Fully ECE certified
MTEC Discs
MTEC discs are machined using state of the art CNC machines which ensure all designs are cut with precision.
Our brake discs are a direct replacement for your original OE spec brakes and are manufactured to the highest standards.
• Help deglaze pad and prevent fade when the pad and disc gets too hot
• Help to keep discs cool and dissipate heat
• Help to channel water away from disc surface
• Stopping distances are reduced
• Longer disc life
• Reduced weight
Optional MTEC Discs Protective Coating
After machining on CNC machines, premium quality brake castings are given a chemical wash to prepare for the application of the gold protective finish. All discs are then heat treated to ensure maximum performance can be achieved
• UV resistant
• Brake Fluid resistant
• Hard wearing
• High anti corrosion properties
Note: When new the protective finish will cover the complete disc surface, but after a few hours the contact area with the pad will remove this finish and expose the metal underneath, this is perfectly normal.
Our "Track Pack" offer includes:
x2 MTEC Dimpled & Grooved Front Brake Discs
x2 MTEC Dimpled & Grooved Rear Brake Discs
x2 DP41295R EBC Yellowstuff Front Pads
x2 DP41107R EBC Yellowstuff Rear Pads
Our prices includes VAT & free UK delivery
sale